3FVAPE New 2019.01.23
Original Hotcig G217 217W TC VW Variable Wattage Box Mod
$25.99
The Hotcig G217 MOD was designed with unique patterns, which looks much more beautiful and attractive. Powered by dual 18650 batteries (NOT INCLUDED), G217 Mod delivers a maximum output of 217W with 0.8ms quick firing speed. The 0.96inch OLED display is arranged centrally, featuring a neatly organized sections with essential readouts at a quick glance. This item also has other colors to choose.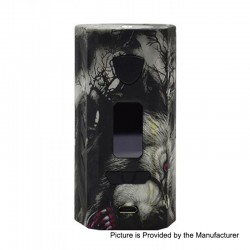 Original Asmodus .Blank RDA Rebuildable Dripping Atomizer with BF Pin
Original Price $39.95, Now Only $28.99
Constructed of premium stainless steel, the .Blank RDA utilizes a build deck design similar to the Bunker and C4 RDAs, with large, wall-like posts located on each side of the atomizer acting as chamber reducers, condensing the vapor produced in the chamber for peak flavor and vapor production. The leads of the coil can be tightened in place with the use of two hex grub screws, and the outer curved edges of the posts allow for the leads to be trimmed to the perfect length after the grub screws are tightened, making installation a breeze. The bottom of the large juice well takes a concave form, allowing for any juice fed into the RDA to be funneled towards the wick. The asMODus .Blank RDA is sure to deliver great flavor and vapor with minimal leaking.
This RDA comes with bottom feeder pin. This item also has other colors to choose.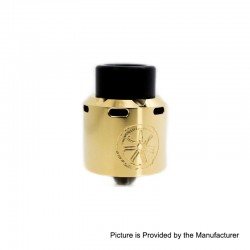 Original G-Taste COOMO 350mAh Pod System Starter Kit
Original Price $19.90, Now Only $14.99
The Original G-TASTE COOMO is an ultra-mini round shaped pod kit with 350mAh built-in battery and 2.0ml cartridge capacity. With air driven design, the COOMO can be used by a simple drag. It can be charged via USB port with 5V / 0.5A input.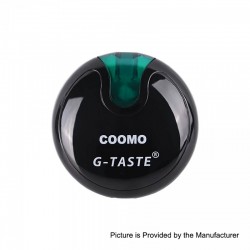 510 Replacement Drip Tip for RDA / RTA / Sub Ohm Tank Atomizer
$1.99
The replacement 510 drip tip is made from Stainless Steel. It is suitable for all atomizers that fit 510 drip tip, such as OBS Engine 2 RTA, GeekVape Ammit MTL RTA, Phevanda Bell MTL RDA, Gas Mods G.R.1 GR1 Pro RDA, Vapefly Galaxies MTL Squonk RDTA, Vandy Vape Berserker MTL RDA, Ubertoot MTL RTA.