3FVAPE New 2021.11.09
Original Vandy Vape SS316L Superfine MTL Fused Clapton Heating Resistance Wire
Original Price $6.99, Now Only $4.99.
The Original Vandy Vape Superfine MTL Fused Clapton Wire heating resistance wire is perfect for RBA / RTA / RDA atomizers. The wire is made from SS316L stainless steel. It features 32GA x 2 + 38GA gauge and 3.88ohm resistance value per feet, which will be a good choice for DIY.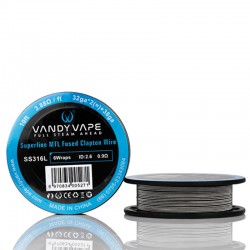 Original Aspire Kumo RDTA Rebuildable Dripping Tank Vape Atomizer
Original Price $59.99, Now Only $49.99.
Original Aspire Kumo RDTA is jointly created by Aspire and Steampipes, dedicated to exploring groundbreaking high-end RDTA technology. Kumo RDTA is supplying the ultimate vaping experience to DTL users. Featuring the Capillary System E-liquid Conduction Technology patented by Steampipes and the imaginative design by Aspire, the Kumo is the first RDTA atomizer of the Aspire Brand. It is another founder Aspire that provides a unique appearance design, precision machining technology and sandblasting craft make Kumo RDTA upscale and fashionable. Kumo RDTA has four adjustable air inlets, 3.5/2ml capacity, and uses a side filling method to add E-juice. All in all, according to its patented process and aesthetically pleasing appearance, this Kumo RDTA has both beauty and practicality.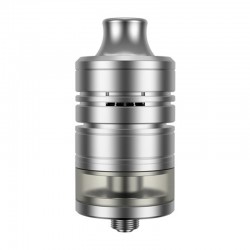 Original Aspire Boxx AIO VW Vape Box Mod Kit
Original Price $129.99, Now Only $104.99.
Original Aspire BOXX Vape Mod Kit has been partner designed alongside Sunbox and Atmizoo. It features the design language of the famous MIXX mod design, such as rich metallic and CNC processed. BOXX is powered by a replaceable single 18650 battery (not included) with 1~60W wattage range, supports VW / VV / Bypass mode. You will enjoy MTL / RDTL / DTL vaping style with various coil options.The ASP chipset comes with the overall protection to ensure safe use.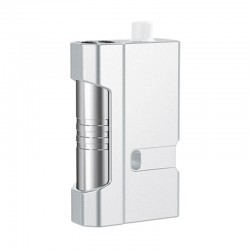 Antistressor Fingertip Cube Finger Spinning Top Educational Learning Toys Children Adult Stress Reliever
Original Price $5.99, Now Only $3.89.
Handle Toy Classic Controller Pad Spinner Focus ADHD Anxiety Stress Relief Squeeze Funny Hand Finger Toy
Original Price $4.99, Now Only $2.99.