3FVAPE New 2021.08.18
Original Dovpo Blotto Single Coil RTA 23.5mm Rebuildable Tank Atomizer
Original Price $48.99, Now Only $36.5.
The Original Dovpo Blotto Single Coil RTA vape atomizer comes with 23.5mm diameter & 2.8ml straight glass / 5.0ml bubble glass. Dovpo Blotto Single Coil RTA combines 272 degree airflow & strengthened AFC ring & base to offer dual diffusion airflow for the smoothest draw. Blotto Single Coil RTA is easy to build single coil and refill.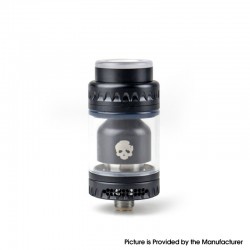 Original Asvape Prolog 200W 2 x 18650 VW Box Mod
Original Price $103.5, Now Only $69.99.
Original Asvape Prolog VW Vape Box Mod is compact and easy to carry, suitable for various occasions. This mod is also equipped with a clear electronic screen to display the data of this mod. It is powered by dual 18650 batteries (not included), can provide up to 200 watts of power output. And it has a Type-C charging function, allowing you to use it for a long time without worrying about battery drain. Asvape Prolog Box Mod has two modes, VW and TC, allowing you to easily adjust current resistance, wattage, and voltage to achieve precise control of power and temperature. And the powerful performance of the mod ensures each puff is safe and reliable. The universal 510 Connecter can be matched with your favorite atomizer.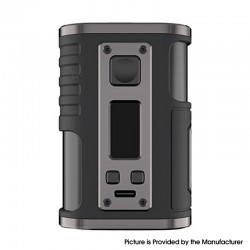 Stratum V4 100W VW Box Mod Clone Stabwood Version with YiHi SX485J
Original Price $289.99, Now Only $249.99.
Stratum V4 Clone 100W VW Variable Wattage Box Mod is powered by 1 x 18650 battery (not included) with Micro USB charging, enough fire up to 100W (5~100W). Monitored by YiHi SX485J Chip, Stratum V4 supports VW 5~100W / TC (NI200, SS, TI 212~572'F, 100~300'C) / Taste / TCR and Bypass mode.