3FVAPE New 2021.03.29
SXK MOBB Mini Clone RBA Rebuildable Atomizer for Billet / BB / Supbox /Bantam Revision w/ 3.5mm Air Pin
$25.9
SXK MOBB Mini RBA is pre-installed with 1 x 3.5mm Air Pin, suitable for Billet Box / SXK BB 70W / DNA 60W, SXK Supbox Pro 60W / SXK Supbox 70W and SXK Bantam Revision 30W Mod Kit. 2 colors: Silver / Gold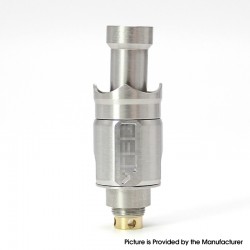 Original GeekVape Obelisk Sub Ohm Tank Clearomizer Vape Atomizer 5.5ml 25mm
Original Price $28.9, Now Only $24.99.
Original GeekVape Obelisk Sub Ohm Tank Clearomizer holds 5.5ml capacity with childproof slide top filling system in 25mm diameter. GeekVape Obelisk Tank features slotted bottom airflow design and 810 drip tip. Obelisk Tank is compatible with GeekVape Z coil series, like Z1 Mesh 0.4ohm Coil (suggested wattage: 60~70W) and Z1 Mesh 0.2ohm Coil (70~80W) included in the package. With 510 threading connection, it is fit for most mods, especially for GeekVape Obelisk 120 FC Z Kit. Six colors: Black / Rainbow / Blue / Gold / Gun Metal / SS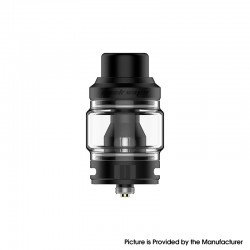 SXK MOBB Mini Style RBA Replacement MTL Air Pin Set - 1.0mm / 1.2mm / 1.5mm / 1.8mm (4 PCS)
$10.9
SXK BB MOBB MTL Air Pin Set is designed for SXK MOBB Mini Style RBA, including 1 x 1.0mm MTL Air Pin, 1 x 1.2mm MTL Air Pin, 1 x 1.5mm MTL Air Pin, 1 x 1.8mm MTL Air Pin. SXK MOBB Mini Clone RBA Replacement DL Air Pin Set is also available.
Kontrl Clone Front + Back Door Panel Plates w/ Black Button for dotMod dotAIO Vape Pod System
$44.99
The Replacement Front and Back Door Panel Plates is made from Acrylic and suitable for dotMod dotAIO Vape Pod System (Door Panel only, pod system not included). It comes with a black button for easy operation. Mutiple optional colors for your choice.