3FVAPE New 2020.12.08
Original SMOKTech SMOK Rigel Mini Box Mod
$25.99
The SMOK Rigel Mini Box Mod is made of durable zinc alloy, with an amazing texture. The outer layer is made of soft rubber coating, and it feels comfortable when holding Rigel Mini. Rigel Mini Box Mod is powered by 1 x 18650 battery (not included) to provide continuous power. Rigel Mini Box Mod uses Type-C for fast charging, thereby minimizing downtime, and the output current is as high as 1.4A. Using the brand's legendary chipset technology, consistent and reliable multiple functions can be achieved. The power range of 1W~80W allows you to enjoy the most satisfying clouds and flavors throughout the day according to your power preferences. There are a comprehensive 0.96 inch TFT color display and navigation buttons on the device, allowing you to easily customize the settings.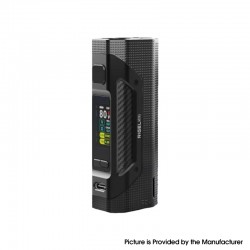 Original SMOKTech SMOK TFV9 Mini Sub Ohm Tank Clearomizer Vape Atomizer
$18.99
Original SMOK TFV9 Mini Tank Vape Atomizer is with 23mm diameter 23mm, it becomes lighter and smaller and holds 3.0ml of e-juice. With the child-safe filling design, this is a safer tank without sacrificing convenience. The top cover can be lifted and slid open so that a large filling port can be used for e-liquid filling. The tank is completely made of stainless steel, which is easy to clean without any problems and is also very suitable for compact devices. With internal mesh heating elements, the TFV9 Mini Tank consumes less power and can generate more steam and flavor from your favorite e-juice. The package includes two V9 Meshed 0.15ohm Coil. The TFV9 Mini Tank also cross-compatible with the TFV8 Baby Coil Technology (coils not included). The bottom airflow supports intense taste. Using the redesigned airflow system, the airflow can be adjusted by rotating the airflow ring at the bottom of the tank to meet different vaping needs. Since the inhaled air enters directly from below through the coil head, so it doesn't lose any aroma. There is a gold-plated 510 threading connection on the base of the TFV9 Mini tank, which can increase friction resistance and enhance conductivity.
Original GeekVape Aegis Boost LE Bonus Pod System Vape Kit with 5 Coils
Original Price $42.99, Now Only $32.99.
Original GeekVape Aegis Boost LE Bonus Kit is the luxurious version of the original Aegis Boost 40W Pod System Vape Starter Kit with 5 GeekVape B series coils. It redefines the way luxury is integrated into the vaping experience, designed for the highest experience. The design in the Aegis Boost LE Bonus Kit is still applicable to the Aegis series. It consists of a stain-resistant and tear-resistant leather sleeve, rust-proof and corrosion-resistant zinc alloy body frame, Food grade silicone rubber for water-proofing. The Aegis Boost LE Bonus weighs only 120g and is the lightest kit. With the built-in 1500mAh battery, it can provide a lot of power even if you are outside. The core of the kit is the AS chipset, with an output power of up to 40 watts, providing instantaneous ignition speed, and various safety circuits on the board. All settings can be checked at any time through the 0.42-inch OLED display.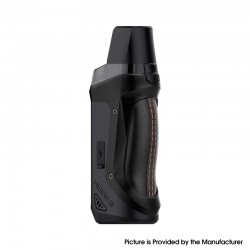 Original OBS Pluck Pod Mod Vape Starter Kit
$29.99
Original OBS Pluck is a small and intelligent Pod Mod starter kit with a compact mod and maintenance-free tank, suitable for MTL & RDL vaping. Constructed with durable zinc-alloy and leather, the OBS Pluck Kit takes on an ergonomic, cylinder design that promotes a firm grip every time you vape. Pluck kit has a simple control panel, and the long style fire button occupies the entire front. On its upper part, there is a small LED indicator. The LED light shows 3 battery power indications when vaping with Pluck Kit, which could let you know Pluck battery life more clearly. The Pluck is powered by an internal 1500mAh battery that you can charge up quickly due to the device's 5V / 1A quick-charging capability via the USB Type-C charging port.