Original Dazzvape Ukey Vaporizer Built-in Battery Vape Mod for 510 Thread Atomizer 400mAh
$10.99
Original Dazzvape Ukey 400mAh Vaporizer Built-in Battery Vape Mod features 4 level of adjustable voltage: 2.8V / 3.2V / 3.6V / 4.0V, compatible with 0.5ml and 1.0ml capacity of atomizer with 510 threading connection. Constructed from zinc alloy and ABS, Ukey Vaporizer Battery Mod is the best choice of stylish CBD battery, supporting 10 seconds preheating function and smart memory function.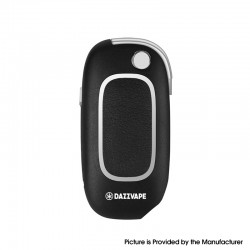 Original Dazzvape Apex Battery w/ USB Charger for eGo and 510 Thread Atomizer 350mAh
$5.99
Original Dazzvape Apex Battery with a USB charger is compatible with all eGo and 510 threaded attachments, like 510 threaded Atomizers. With no-button controls design, Dazzvape Apex Battery Dazzvape Apex 350mAh Battery supports 3 level adjustable voltages: 2.7V / 3.4V / 4.0V. By simply screwing on your oil tank or atomizer, Apex Battery makes sure you can enjoy your favorite e-liquids and oil concentrates.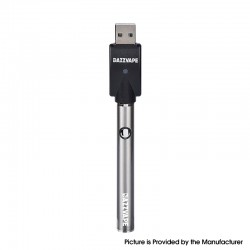 PVC Wrapper Skin Sticker for 18650 Battery (20 PCS)
$2.59
The PVC Wrapper Skin Sticker is commonly used for 18650 battery, Like LG MH1, LG HB6, Samsung ICR18650-26F, Samsung INR18650 batteries, etc. 20 PCS / Pack