Original Digiflavor Z1 SBS 80W Box Mod
$49.9
Digiflavor Z1 SBS Mod is a compact and beautiful Side By Side box mod, which fits perfectly in the hand and is easy to operate. The Digiflavor Z1 SBS Mod is powered by a single 18650 battery (Not included), which is inserted into the battery tube from above and secured with a convenient cover. The output power of Z1 SBS Mod in classic VW mode is up to 80 watts (5~80W),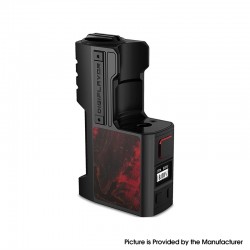 Original Oumier Blade TC VW Box Mod
$45.99
The Authentic Oumier Blade is a high-power vape box mod with advanced technology and powerful performance. It supports IP67 waterproof and comes with an integrated 1.3" TFT screen with multi-touch support. Adopts ergonomic and durable shell design, made of high-quality materials. The box mod adjustment buttons have been integrated with the color touch screen, which is easy to use and the body is simpler and smoother.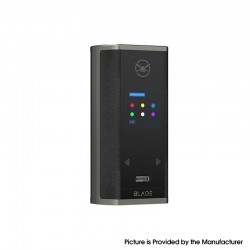 Original Ambition Mods and The Vaping Gentlemen Club Bishop MTL RTA Rebuildable Tank Atomizer - 4.0ml
$50.99
Ambition Mods and The Vaping Gentlemen Club Bishop MTL RTA Rebuildable Tank Atomizer is made of SS316 (Deck, Chamber, Top Cap) and PC (Drip Tip) and glass (Tank Tube). It holds 4.0ml capacity in 22mm diameter. It is ideal for Akira Box Mod but also suitable for any Box Mod with 510 threading connection.This one is with 4mL capacity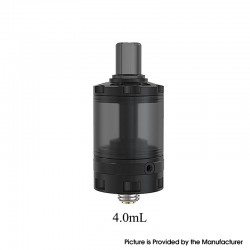 Original Ambition Mods and The Vaping Gentlemen Club Bishop MTL RTA Rebuildable Tank Atomizer - 2.0ml
$49.99
Ambition Mods and The Vaping Gentlemen Club Bishop MTL RTA Rebuildable Tank Atomizer is made of SS316 (Deck, Chamber, Top Cap) and PC (Drip Tip) and glass (Tank Tube). It holds 4.0ml capacity in 22mm diameter. It is ideal for Akira Box Mod but also suitable for any Box Mod with 510 threading connection.This one is with 2mL capacity