Original Wotofo Profile Unity RTA Rebuildable Tank Atomizer
$34.99
The new Profile Unity RTA does not only retain all the advantages of the Profile RDA, but also has the advantages of an RTA's eliquid reservoir. The Profile Unity RTA focuses on providing phenomenal flavor production. All of the flavors of your eliquid locked in the tank awaits you to vape. This is not just any RTA. This is the Profile Unity mesh RTA. Conversations about leakage are going to stop thanks to the groove top cap and perfected eliquid delivery system. The design of the drip tip is going to be different also. It'll make you rethink how drips tips matter.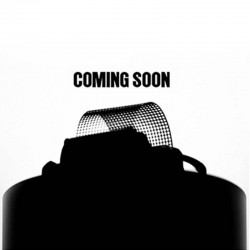 KF Lite 2019 RTA Rebuildable Tank Atomizer Clone
$13.39
The KF Lite 2019 RTA Clone is a 24mm rebuildable tank atomizer with 2ml of juice capacity. It is made from 316 stainless steel and Ultem. It is designed for mouth to lung vaping. The deck is suitable for single coil build. With the adjustable bottom airflow, the RTA will bring you great vaping experience. This item also has other color to choose.
Original IJOY Katana RDA Rebuildable Dripping Atomizer with BF Pin
$19.39
The IJOY KATANA RDA is a new flavor chasing rebuildable dripping atomizer and features the flat clamp design for easy single coil or dual coils rebuilding. The air intake at the bottom is direct to the heating coil so that the clouds are more intensive than normal. It also comes with the gold plated BF (Bottom Feeder) pin and 810 PEI drip tip, The KATANA RDA not only shows your noble taste, but also meets the demanding needs of DIY lovers for deeper vaping experience. This item also has other color to choose.
Reload S RDA Rebuildable Dripping Atomizer Clone with BF Pin
$7.79
The Reload S RDA Clone measures 24mm in diameter with a build-friendly postless deck designed for single and dual coil configurations. Featuring a dual adjustable top airflow system, this RDA integrates internal honeycomb airflow holes which provides a satisfyingly smooth draw. In addition, the featured internal honeycomb airflow holes direct airflow to the side and bottom of the coil for optimal flavor and vapor production.
This RDA comes with bottom feeder pin. This item also has other color to choose.
Original Smokjoy VEIIK Airo 360mAh Pod System Starter Kit
$22.49
Smokjoy VEIIK Airo Pod System Kit comes with exquisite PU sticked panels which makes it luxury and elegant. It has 360mAh built-in battery and 2ml refillable pod cartridge. The pod cartridge adopts advanced bottom air driven system and organic cotton to bring you optimal flavor. It also features LED indicator on the bottom for displaying battery status. Air switch design makes it simple to use. This item also has other color to choose.
Original Coil Master Vape Cleaning Brush Coil Jig
$3.66
The Coil Master Vape Cleaning Brush is a convenient vape tool for coil cleaning and coil building. It has 0.1mm 304 Stainless Steel Bristles. The rod is used as a coil jig, with jig sizes of 2.0mm, 2.5mm, 3.0mm, 3.5mm and 4.0mm.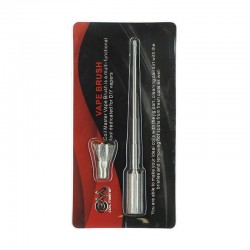 Original Smokjoy Replacement Pod Cartridge for VEIIK Airo Pod System Kit
$2.24
The Smokjoy VEIIK Airo Replacement Pod Cartridge can hold 2ml of juice capacity and comes with 1.2ohm coil. It is suitable for Smokjoy VEIIK Airo Pod System Kit.