Original VOOPOO Drag S & Vmate Pod System Limited Edition
$43.99
The VOOPOO DRAG S VW Mod Pod Kit is a compact and ergonomic pod mod system kit that consists of a 4.5ml pod cartridge and a 2500mAh built-in battery. The pod cartridge adopts a bottom refilling design and innovative infinite airflow system for the most comfortable experience. The Kit comes with a PnP-VM1 0.3ohm Coil and a PnP-VM5 0.2ohm Coil, it is also compatible with the other PnP coils, which can bring you DL and MTL vaping experience. As for the mod, it features adjustable power in the range of 5W to 60W. Monitored by GENE.TT chip, it can ignite within 0.001s, and also provides intelligent functions such as PUFF recording, SCORE ranking, SMART switching start mode, and so on. Moreover, there are 7 safety protections to ensure your vaping safety.
The Original VOOPOO Vmate Pod Kit has an integrated 900mAh battery, 3.0ml integrated coil cartridge, 17W maximum output power, with Type-C 5V / 1A fast charging, and adopts a new generation of atomization technology to produce a strong flavor. Vmate Pod Kit has an excellent flavor experience, coupled with an easy-to-use and lightweight design suitable for all experience levels vapers.
GeekVape P Mesh Coil for Aegis Boost Pro Pod System / Pod Cartridge
$11.99
GeekVape P Mesh Coil is compatible with Aegis Boost Pro System Vape Kit / Pod Cartridge. The 0.4ohm Mesh Coil will supply huge and smooth vapor clouds. 5 PCS each pack.The 0.2ohm Mesh Coil will supply huge and smooth vapor clouds. 5 PCS each pack.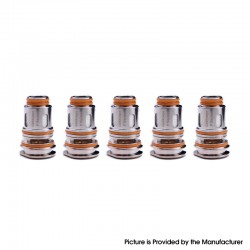 Uwell Tripod Pod System with 1000mAh Charging Case
$36.99
Original Uwell Tripod Pod System Kit is a perfect combination of an excellent pod system and a powerful charging case. The Tripod Kit includes a lightweight and smart Tripod pod system, a portable charging case, and three refillable pod cartridge. With Uwell Tripod Kit, you can fully charge for long-lasting vaping anytime, anywhere, and enjoy your favorite e-liquid anytime. The charging case is compact and lightweight, with a removable smart pad inside, which is easy to open or close, integrate a Type-C port on the side, and an LED indicator plate at the bottom. When the LED indicator on the charging box is off, touch the center of the indicator board several times with your finger to wake up the indicator board to indicate the current power level and charging status. The capacity of the charging case is 1000mAh. Easy to hold in the palm of your hand or put in any pocket. When you are out and about, keep charging the pod system.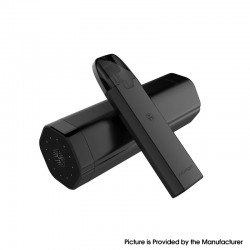 Coilhome TNT-VM1 Single Mesh Coil for Voopoo VINCI / VINCI R / VINCI X
$7.99
The original Coilhome TNT-VM1 Single Mesh Coil is with 0.3ohm Resistance and is suitable for Voopoo VINCI / VINCI R / VINCI X Pod System. Comes with 5 PCS / Pack.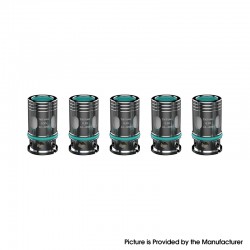 SMOKTech Morph 2 Kit 230W Box Mod with TFV18 Tank
$53.99
The SMOK Morph 2 Kit is an updated version of its predecessor SMOK Morph 219 Kit. Through a more comfortable operating experience, more powerful performance, with a new sub-ohm tank and a new mesh coil to optimize all aspects, is a highly comprehensive user- friendly device.
SMOK Morph 2 Kit is composed of SMOK Morph 2 230W Vape Box Mod and SMOK TFV18 Tank Vape Atomizer. Morph 2 is designed with zinc alloy to improve durability, while the soft leather covered on the surface has a comfortable touch. The front is decorated with a 0.96-inch display, control buttons, and charging port, and the fire button has been placed on the side. SMOK Morph 2 Box Mod is powered by 2 x 18650 batteries (not included). The dual 18650 battery has double battery life and sufficient power, creating conditions for immersive vaping. Through the USB Type-C port, you can run balanced charging at a maximum speed of 2.0A inside the mod, which not only extends the life of the battery but also shortens the charging time. Morph 2 is equipped with an IQ-S chip that not only provides a very fast 0.001 second firing time but also provides convenient functions such as password protection and customizable output modes (Power/TC) to support different vape styles.